2017: The Year of the Villa
This summer we expanded the facility with the addition of six free-standing structures that we've since dubbed "the villas." Each villa is 8' by 8' and sits atop a raised composite deck in a private yard. The structures are fully insulated and equipped with electricity, an air conditioning unit, dog door, and raised dog bed.
Year one: teaching an old barn new tricks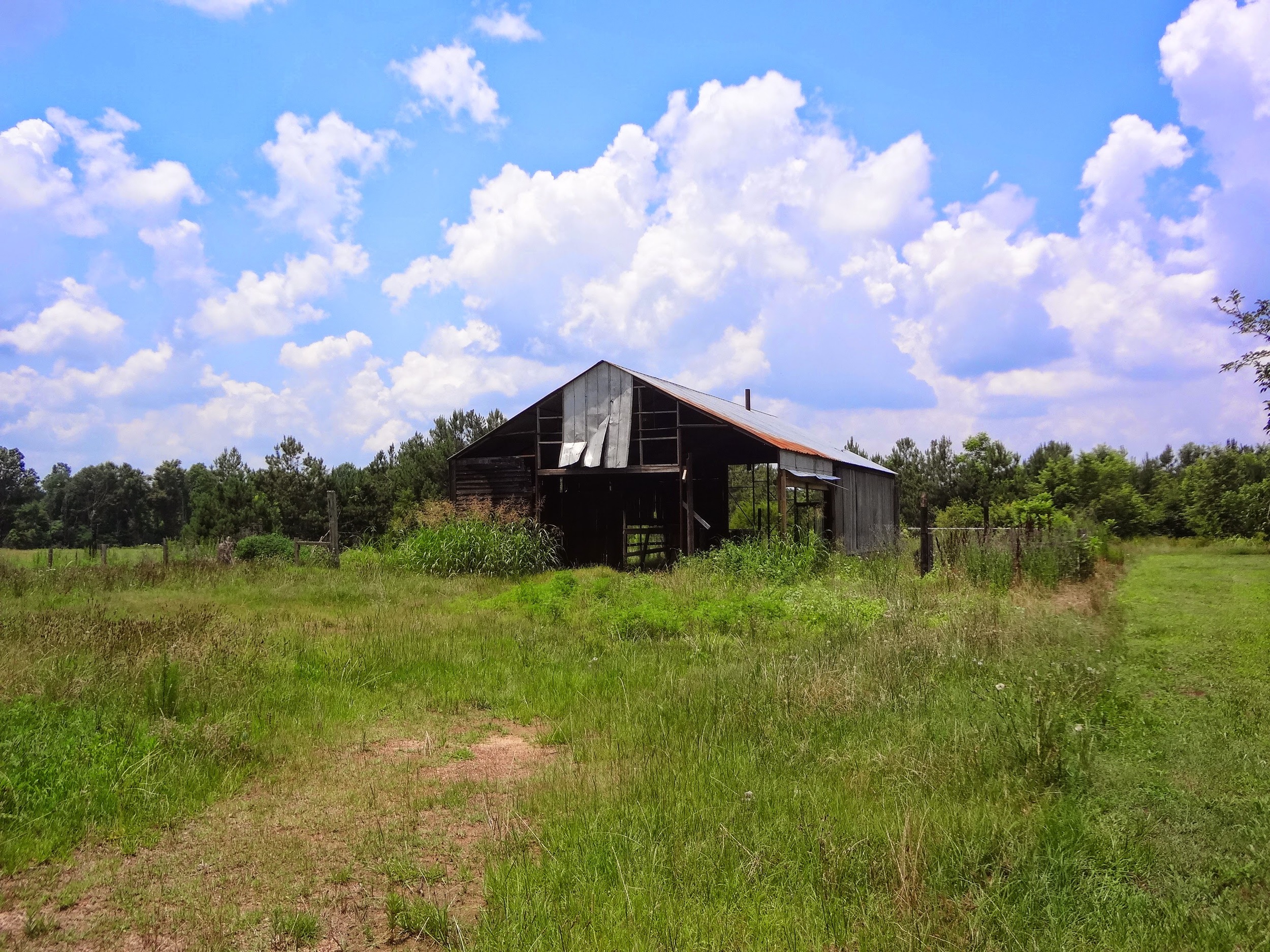 When we first visited the property in June of 2014, the 150 year old house and the two barns were in a dilapidated state and the surrounding four acres were hidden under five feet of grass and rock. Still, we knew that we had found something special and in July, we became proud residents of Norwood, Georgia. Work was slow going in the beginning, but by September 2014, the property was cleared and renovation was at last underway. We spent much of October harvesting salvage materials from an 100 year old house that was donated to us by a gentleman in South Carolina. In November, all new electrical and plumbing were run to the office space and red barn and we finally broke ground on retrofitting the spaces that would become the six dog runs.
In the months since, we have diligently worked to create an environment that reflects our commitment to the wonderful animals we serve. One year later, we are officially done with the restoration of the red rescue barn and the construction of the facility improvements, and already thinking about ways to expand!
the evolution of the red rescue barn
front exterior
Next up on the agenda: Collaborating with Emergent Structures on a development plan for expansion of the black barn, a community garden, and creation of volunteer housing!